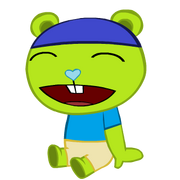 Britton is a bear in HTFF. Britton knows a lot about video games. He has friends, like Bella and
Webb
.
Personality
Britton is a bit of a basket case. He loves playing video games, he loves interacting with other people, and he's got some trouble with his emotions. He started out as an atheist at one point, but became an incredibly liberal Christian after he had lost someone close to him due to his own terrible tendencies. He's also a homosexual (he used to identify as bisexual when he was "questioning" himself, and had a bit of a "thing" with Lammy when he was younger). He is an avid supporter of civil rights.
Fates
He gets decapitated and impaled as a few of his deaths. He dies in the video games he has appeared in as well.
Kills
Song
Superhero by Kagamine Len (Expresses how he feels unappreciated)
Trivia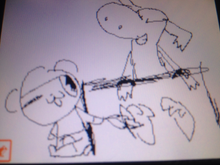 Britton is named after the user who made him, Brittonbubba. He has characteristics based off of who he is in real life (he's gay, he's got a love for video games, etc.)
Gallery
Ad blocker interference detected!
Wikia is a free-to-use site that makes money from advertising. We have a modified experience for viewers using ad blockers

Wikia is not accessible if you've made further modifications. Remove the custom ad blocker rule(s) and the page will load as expected.