HTF Break
is a small series of Happy Tree Friends shorts.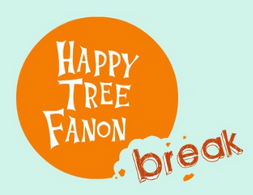 The opening shows a circle with the "Happy Tree Friends" title in it. A few seconds later, a chunk of the circle at the bottom right corner gets bitten off like a cookie with the word "Break" written next to it. Afterwards, the rest of the screen gets eaten away while we hear munching sounds.
List of HTF Breaks
Each season contains 50 Breaks (shorts).
Full list
See Also
Ad blocker interference detected!
Wikia is a free-to-use site that makes money from advertising. We have a modified experience for viewers using ad blockers

Wikia is not accessible if you've made further modifications. Remove the custom ad blocker rule(s) and the page will load as expected.