Gender:Male
Race:Lemur
Color:White/Gray
Relatives:Fang, Iggy, Bleak,
Created by: Zolrac3005
Edited by:caramelangel714
Personality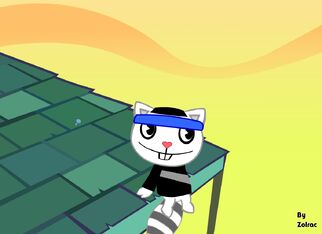 Lemy is a common and the main protagonist of Revolution. He approves to be in the Veteran team to become an assassin. His favorite food is a green apple that he used to kick or hold.
Appearance
Lemy has a blue headband that can change the colors to red, yellow, or black. In Revolution form, he wears a black armor ninja suit.
Deaths and Injuries
Cuisine Lesson: Chokes on glass.
Trivia

Gallery
Ad blocker interference detected!
Wikia is a free-to-use site that makes money from advertising. We have a modified experience for viewers using ad blockers

Wikia is not accessible if you've made further modifications. Remove the custom ad blocker rule(s) and the page will load as expected.