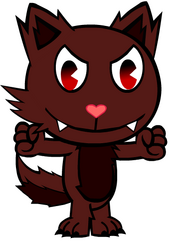 Savage is a dark red wolf and member of the Slayer Vampire pack. He does not appear so much in episodes. He is only seen in either appearences or featuring roles. He is one of the vampires and friends with Karnage. He has a rivalry with Sinister, another vampire wolf, but in a different pack. By his appearances, Savage is said to appear in future episodes a lot more. His deaths are usually getting crushed, or being decapitated.
Ad blocker interference detected!
Wikia is a free-to-use site that makes money from advertising. We have a modified experience for viewers using ad blockers

Wikia is not accessible if you've made further modifications. Remove the custom ad blocker rule(s) and the page will load as expected.