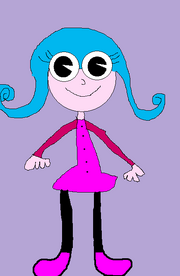 Violet is a minor character in
Happy Tree Friends: Partners Collide
.
Character Bio
Violet is Sir Emily's sister. She always wants to be free from her house and have some fun but Sir Emily always tries to find her and take her back.
Appearances
Its my Birthday Not yours
Night of the were-Tree Friend
Pandemic 2: the startling
The Tattletale of Frankenette
Aliens can control you mind?
Ad blocker interference detected!
Wikia is a free-to-use site that makes money from advertising. We have a modified experience for viewers using ad blockers

Wikia is not accessible if you've made further modifications. Remove the custom ad blocker rule(s) and the page will load as expected.